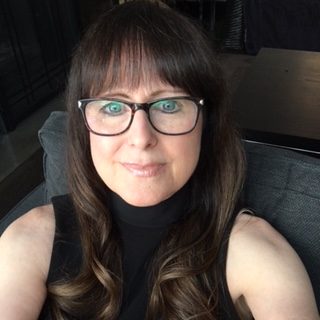 What if I fall?
Oh, but my….
What if you fly?
Erin Hanson
My career in mental health has spanned over three decades and I have been privileged to have had many unique and specialized roles in a number of different treatment settings. I began my career as a teacher working with children with emotional / behavioural challenges in day treatment programs in B.C. and Alberta. I was the teacher/consultant in the Language and Behaviour Program at Alberta Children's Hospital, the supervisor of the Children's Day Treatment Program in Burnaby and a teacher at the Psychoeducational Clinic at the Maples.
One cannot do this type of work without quickly becoming interested in ADHD and the effect it has on individuals throughout their lifespan from childhood through adolescence into adulthood and the impact it ultimately has on families, marriages and employment. After experiencing the challenges ADHD presents personally in my own home life, as well as in my work life with children and families in day treatment settings, I decided to focus my attention on this field and completed my Masters in Counselling Psychology at SFU in 1993. Upon completion, I was hired by Greater Vancouver Mental Health to develop the ADHD Program in Richmond and, in 1995, I was tasked with designing and developing a similar program in Vancouver, the ADHD Parent Program.
In my role as a clinical counsellor in the ADHD Parent Program, I conducted parent groups, did individual, couple and family sessions and did home and school visits. I further broadened my knowledge base by becoming a certified facilitator of Connect Attachment Groups and the Connect Coordinator for Vancouver. Before beginning private practice, I was the Coordinator of a team made up of a number of specialized programs and services, including the ADHD Parent Program, the Foundations Program supporting foster parents, the Boundaries Program, the Connect Attachment Program, the Youth Concurrent Disorders Program for clients with mental health and addiction issues, the Managing Tough Behaviours Parent Program and the Resilient Kids Program.
I am now bringing years of experience and training in CBT, Gottman Methods Couples Therapy, mindfulness, Emotional Freedom Techniques (Tapping), Emotionally Focused Couples Therapy, Relational Life Therapy, attachment theory, trauma resolution and evidence-based practices for the treatment of ADHD to the fore in my work with clients at ACTS. I feel that I bring respect, caring, understanding and empathy to all that I do. Life is a journey not a destination and I would be honoured to be able to assist you on your journey.